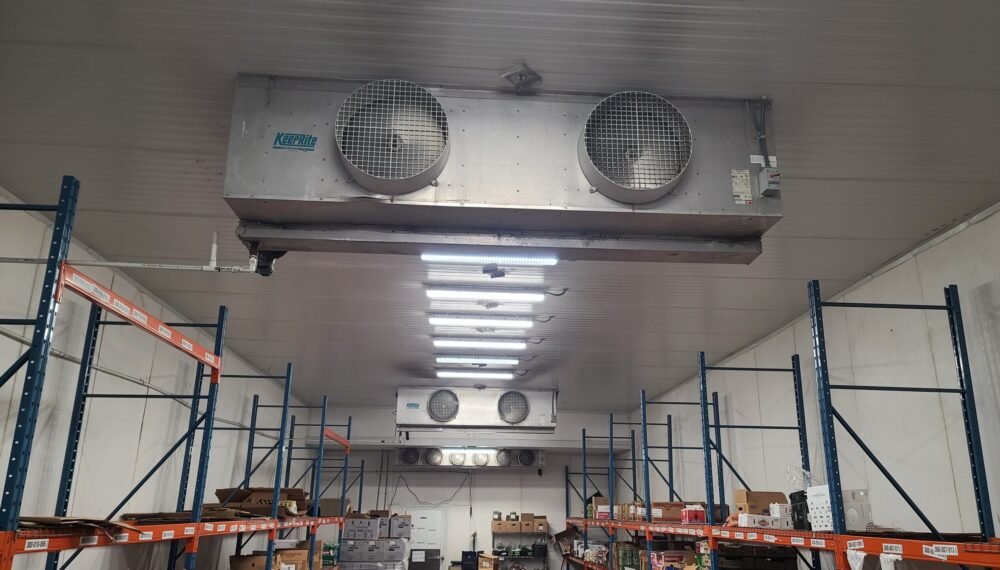 Walk In Cooler Repair Service
Welcome to RepairUs Commercial Refrigeration Hamilton Inc. When it comes to maintaining the lifeline of your business, trust nothing but the best. At RepairUs Commercial Refrigeration Hamilton Inc., we are committed to providing top-notch walk-in cooler repair services in Hamilton, ON and surrounding cities. Our primary focus is to ensure your commercial refrigeration units, especially walk-in coolers, function optimally at all times to prevent unnecessary loss or disruption to your business.
Our Services
Walk-In Cooler Repair
Our team of highly skilled technicians specializes in walk-in cooler repairs. We understand the role a functional walk-in cooler plays in your business, maintaining product freshness, ensuring safety standards, and ultimately driving customer satisfaction. As a result, we respond swiftly to service requests, providing you with efficient and reliable repair solutions that keep your cooler running smoothly.
Typical Walk-In Cooler Problems We Handle
Our extensive experience in commercial refrigeration repair allows us to address a variety of walk-in cooler issues effectively.
Temperature Irregularities: Fluctuations in your walk-in cooler's temperature can lead to spoilage, waste, and potential health risks. Our technicians are equipped to handle such issues, ensuring your cooler maintains the right temperature consistently.
Cooler Door Problems: A malfunctioning door can greatly impact your cooler's performance by allowing cool air to escape. We can handle all door-related issues, such as broken door seals, hinges, and automatic door closers, restoring your unit's efficiency.
Excessive Noise or Vibration: While coolers are expected to produce some noise, excessive or unusual noise could indicate a problem. Our team can diagnose and fix these issues, extending your equipment's lifespan and efficiency.
Condenser and Evaporator Coil Issues: These are integral components of your walk-in cooler, and any issue with them can disrupt its functioning. We provide expert services to repair or replace faulty coils, ensuring your cooler is back to its optimal performance.
Refrigerant Leaks: Refrigerant leaks can reduce your cooler's efficiency, increase energy costs, and cause environmental harm. Our technicians are skilled in detecting and repairing leaks, helping you maintain an eco-friendly and cost-effective operation.
Why Choose Us
Prompt and Reliable Service: Our team is ready to respond at a moment's notice. We prioritize our clients' needs and understand the urgency of repairs, offering swift, efficient, and reliable service.
Expert Technicians: Our technicians are not only skilled but continually trained to stay updated with the latest advancements in refrigeration technology. They carry out all repair services professionally and efficiently.
Customer-Centric Approach: We believe in providing not just superior repair services, but also excellent customer service. We listen to our clients' needs, offer customized solutions, and ensure complete satisfaction.
Competitive Pricing: We believe in offering fair and transparent pricing. Our high-quality repair services come at competitive rates, making us the preferred choice for many businesses in Hamilton, ON.
When it comes to your walk-in cooler repair needs, rely on the experts at RepairUs Commercial Refrigeration Hamilton Inc. We're here to ensure your business operates smoothly, without interruption, maintaining the freshness and quality of your products. Get in touch with us today for a consultation or emergency repair service, and let us provide the optimal solution for your refrigeration needs.